Michael Jones McKean
Twelve Earths
STATUS: ONGOING
Fathomers is pleased to announce the launch of Twelve Earths, an extended collaboration with Michael Jones McKean, in which the artist asserts a contemporary mythos considering the earth as a single, unified body of parallel, crisscrossing narratives; a sculptural poem on time, being, becoming, and re-becoming. In its transcendence of boundary lines — both terrestrial and extraterrestrial, physical and nonphysical — the work encourages the earth to grow as a container of more infinite, robust, and wanton histories and realities. In totality, Twelve Earths will emerge as a sculpture scaled to the planet itself, revealing ambitions geologic, archaeologic, ecologic, folkloric, and humanistic.
Designed to unfurl over the course of a decade, the project takes the form of a terrestrial loop around the globe, a 25,000-mile great circle unifying 12 precisely geo-coordinated locations that embody and reflect the broadest spectrum of possibility: mineral deposits and nuclear fallout, alchemy and science, continents and continental drift, cities and primeval forests, architecture and geology, water birth clinics and animal sanctuaries. By building a dense meshwork of contact points with people, places, processes, objects, and events — establishing brief and long-form encounters where time/space distances can swirl, collapse, and dissolve — these sites aim to stimulate the recombinatory, transmutational, co-occurring realities ever-present within the world.
"Twelve Earths is a project born of deep, abiding curiosity about the full range of possible experience on this planet," says Stacy Switzer, curator and executive director of Fathomers. "It insists that we think beyond ourselves and outside the myopia of the present to consider the past and future as tangible, affecting frames of reference.
"As an organization, Fathomers exists to carve space for the unfathomable, and to propose and test new models of earnest and generative collaboration between artists, scientists, institutions, and the public," Switzer says. "We are incredibly fortunate to be working with Michael, whose vision for Twelve Earths is as generous as it is demanding in terms of re-thinking scope, scale, and support structures for artist-led projects."
Twelve Earths' opening stanza involves the Teignmouth Electron, an infamous sailing vessel commissioned for a solo attempt in the late 1960s to circle the earth without stopping; its journey ended in tragic failure for the amateur yachtsman at its helm. Beached for decades on the remote Caribbean island of Cayman Brac, the decaying trimaran has long been a muse of artists, inspiring literature, artworks, plays, performances, photographs, folklore, films, songs, and journalistic accounts. For McKean, who purchased the boat ten years ago, the vessel operates as a siren-like talisman — a ruin now morphed into relic.
"The designed purpose of this boat was to traverse the earth and to understand it — not in the abstract, as a map or data set, but as a complex, four-dimensional object," says artist Michael Jones McKean. "The boat feels like a logical entry point, then, in imagining an artwork that considers the earth as a total object, its stories and intensities."
In March 2017, McKean, Fathomers, and a team of researchers traveled to Cayman Brac to create an archaeological record of the Electron, an effort that culminated in the selection of a single wood fragment from the wreckage site. That fragment will next undergo a hyper-rapid aging process, racing through millions of years of molecular time in a matter of weeks to emerge as a fossil — one that maintains an anthro-record of contemporary existence, yet is encoded with all the markers of an object that has endured epochs. On a site identified by a titanium marker, this new fossil will be inserted deep in the earth's geologic record, a small portal between timelines and realities, to serve as the first of 12 beacons in Twelve Earths.
The coordinates to come (an ordinary house harboring a 300-million-year-old atmosphere; a newly engineered tree species; an F1 engine grown in bone …) will be revealed as they manifest over time, encouraging a more empathic relationship to materials and bodies in the fullest, most speculative sense. In their extremeness, these loci build out a weird humanism composed of energies, evolutions, speeds, spaces, universes, planets, extinction, and regeneration — the very motions of life at all registers. As a linked set, they compress a physical narrative that can be understood in pieces and fragments, yet also endure as a single, cohesive unit.
An artwork framed within the here-and-now, Twelve Earths attempts to tell us about ourselves, within a structure that nods to a long history of humans attempting to understand our world. Within the project's conceptual and material DNA, though, is a desire to commune with unknown and distant futures, with obscene geologic timescales — worlds remote and without us. As the project arcs toward completion, its earthbound circuit will be retraced from above by a satellite, circumnavigating the ring in concentric orbit from the void of space.
ARTIST BIO
Michael Jones McKean (b. 1976, Micronesia) is an associate professor of sculpture and extended media at Virginia Commonwealth University, where he has taught since 2006, and the co-director of ASMBLY, in New York. He has received numerous awards, including a Guggenheim Fellowship, a Nancy Graves Foundation Award, an Artadia Award, and fellowships and residencies from the Core Program (Museum of Fine Arts, Houston), the International Studio and Curatorial Program (New York), the Sharpe-Walentas Studio Program (New York), the MacDowell Colony, the Provincetown Fine Arts Work Center, and the Bemis Center for Contemporary Arts — where he devised and employed a large-scale self-contained water harvesting and storage system to produce a simple but phenomenal visual event: a rainbow in the sky.
Twelve Earths: Open Signal
For two days in July 2018, an interdisciplinary group of collaborators met in Los Angeles to begin the process of co-authoring the design and messaging of a global communication system for Twelve Earths. This research convening, Open Signal — organized by McKean, Fathomers and co-curator David Kim — involved an introduction to the project by the artist, five roundtable sessions by convening participants, and a Day 2 synthesis/presentation by the design team. All events took place at NeueHouse Hollywood.
OS participants: Ahmed Best, Damian Bradfield, Lonny J. Avi Brooks, Melissa Lo, Saki Mafundikwa, Elizabeth Metzger, Bridget D. Samuels, Safiya Sinclair, Nina Tandon, Rosten Woo
OS design team: Jackson Cantor, Jeremiah Chiu, Elise Co
(photos: Megan Mantia)
sites of presentation
"Ancient Atmosphere," a conversation on the challenges and poetics of re-creating ancient air with artist Michael Jones McKean, paleophysiologist John VandenBrooks and curator Stacy Switzer, Dec. 6, 2017, at NeueHouse Hollywood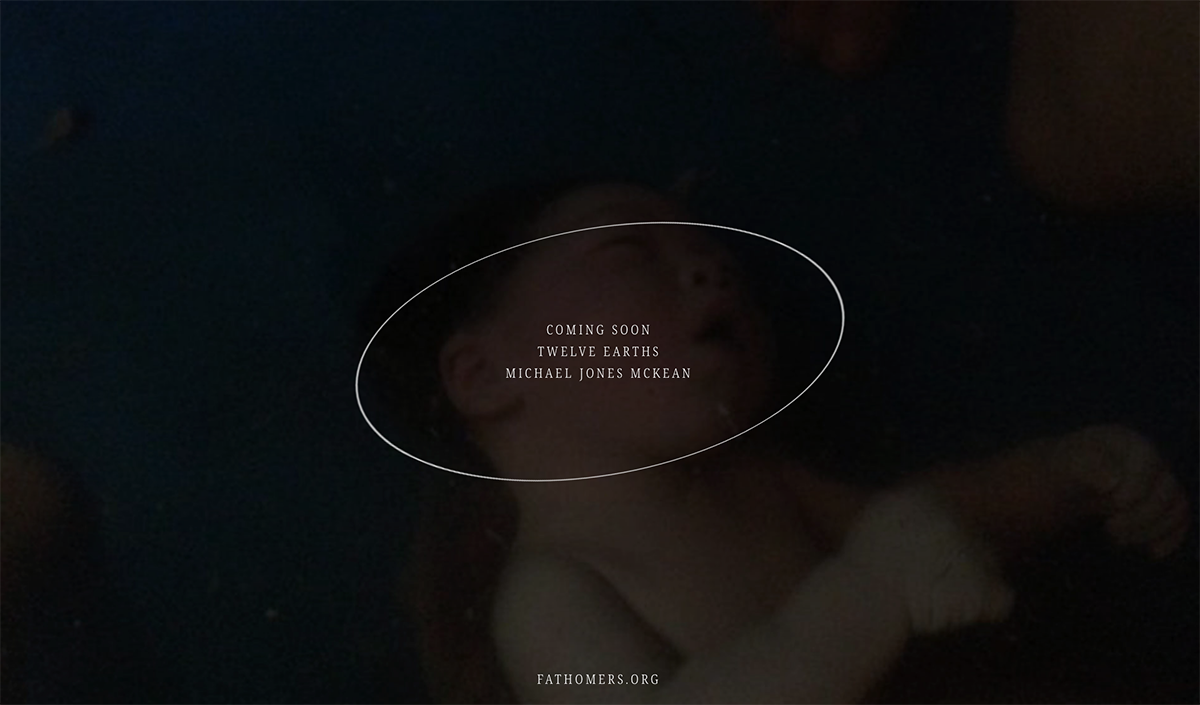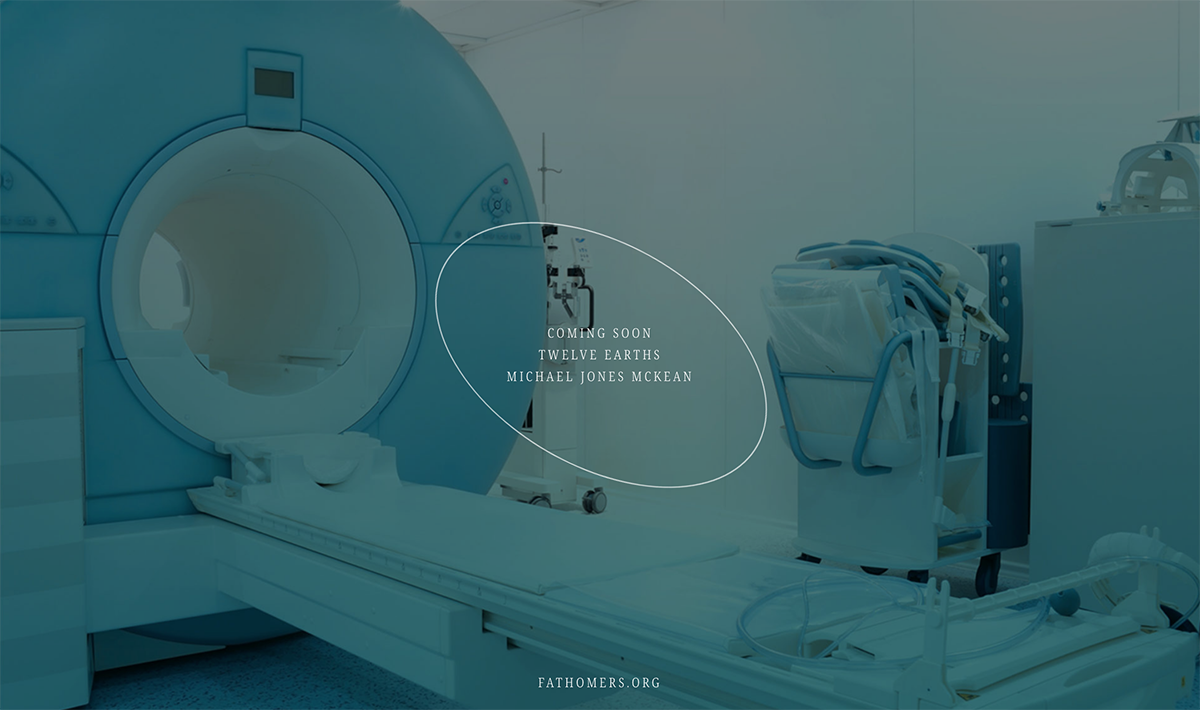 IN THE FIELD
Return expedition to Cayman Brac, site of the Teignmouth Electron, December 2017
Research expedition to Cayman Brac, site of the Teignmouth Electron, March 2017